Nasi Lemak must come with fragrant rice, usually cooked with coconut milk, ginger and pandan leaves, topped with sweet and spicy chilli with nicely chopped onions, fried peanuts and anchorvies or commonly known as ikan bilis and hard boiled egg.
Nasi lemak used to come in wrapped banana leaves and this gives it the extra aromatic kick. These days, nasi lemak comes with the extra luxury of fried chicken, fried mackerel fish and sometimes otah or begedil.
There have been many variations of mix, including chicken rempah or rendang, beef rendang , squid or sotong, curry prawn and many more. We are indeed spoilt for choice when nasi lemak is concerned.
However, who wins the nasi lemak contest in Singapore. It is easier to get nice fragrant nasi lemak in Malaysia, but here, the luxurious varieties are wide but the nice true blue banana leaves nasi lemak can be quite difficult to find.
We tried a few nasi lemak in Singapore. Crave Nasi Lemak, Nasi Lemak sold by makcik at makeshift stalls, food court nasi lemak, hawker center nasi lemak and here are our verdict.
Sad but true, Malaysia still offers better range of nasi lemak with the fragrant rice and wet spicy chilli. Even their fried chicken are finger licking good. We find the chicken served in nasi lemak here, dry and serious.
1) Power Nasi Lemak at Boon Lay Hawker Center
Their rice is not too bad, though not as fragrant as we wish it to be. Their chilli was pretty good and we love their ikan bilis. And if we crave for midnight nasi lemak, we know where to go. Though side note, it is not healthy to eat nasi lemak at night or for supper. Long term wellness, the body doesnt really like it.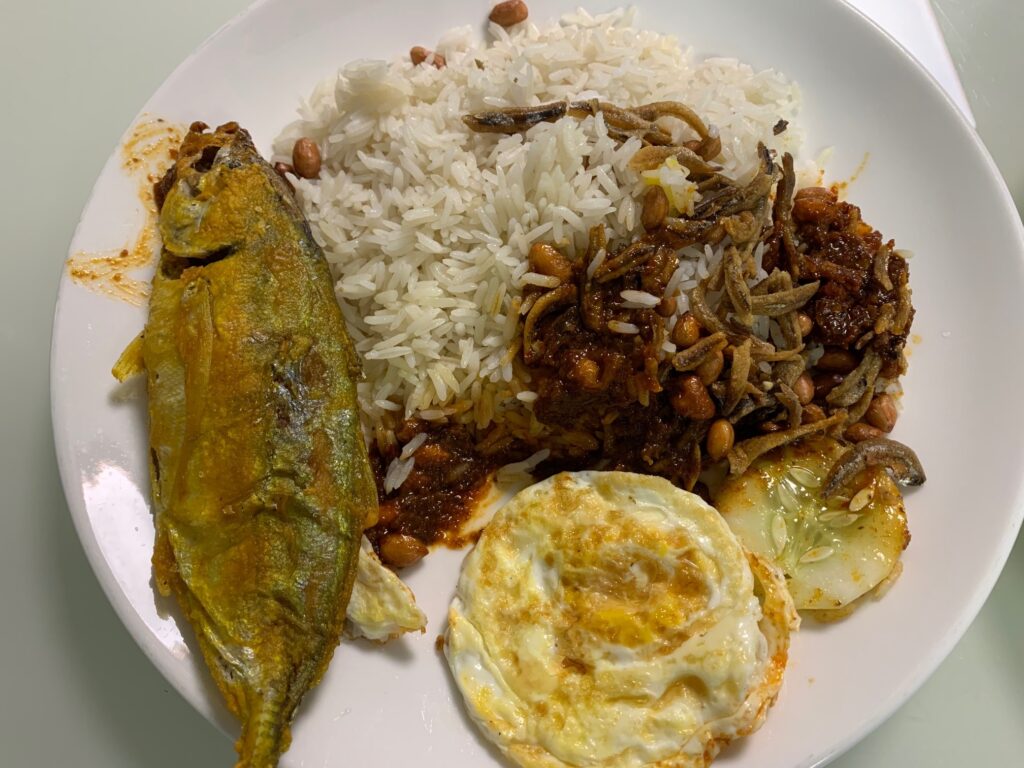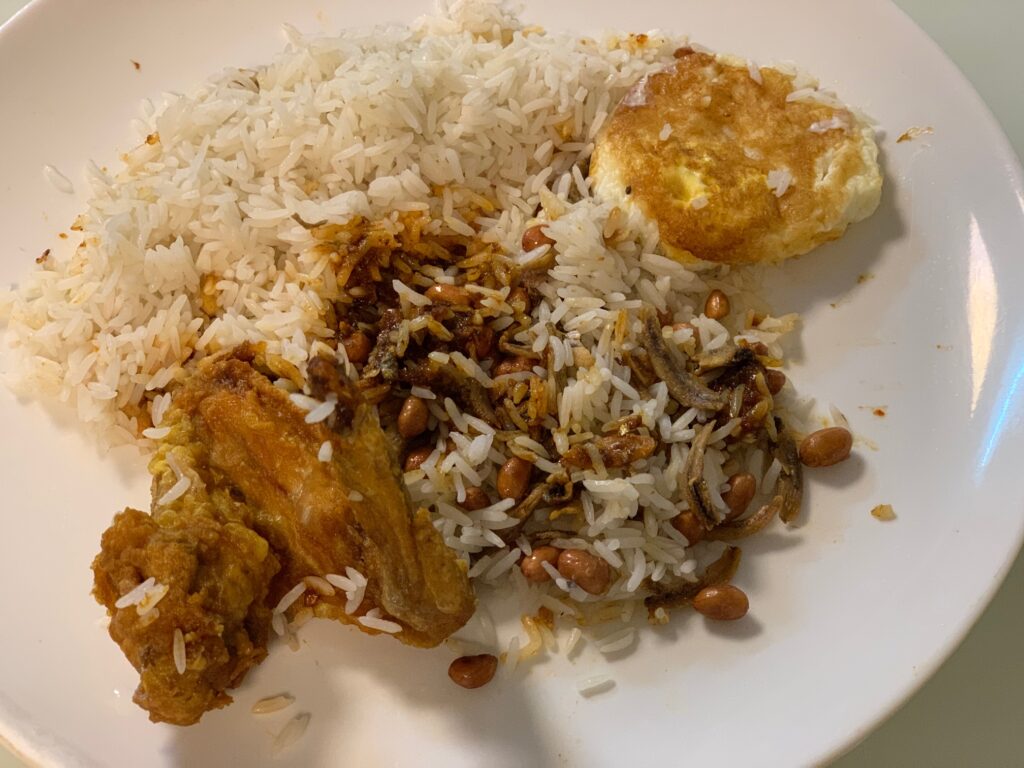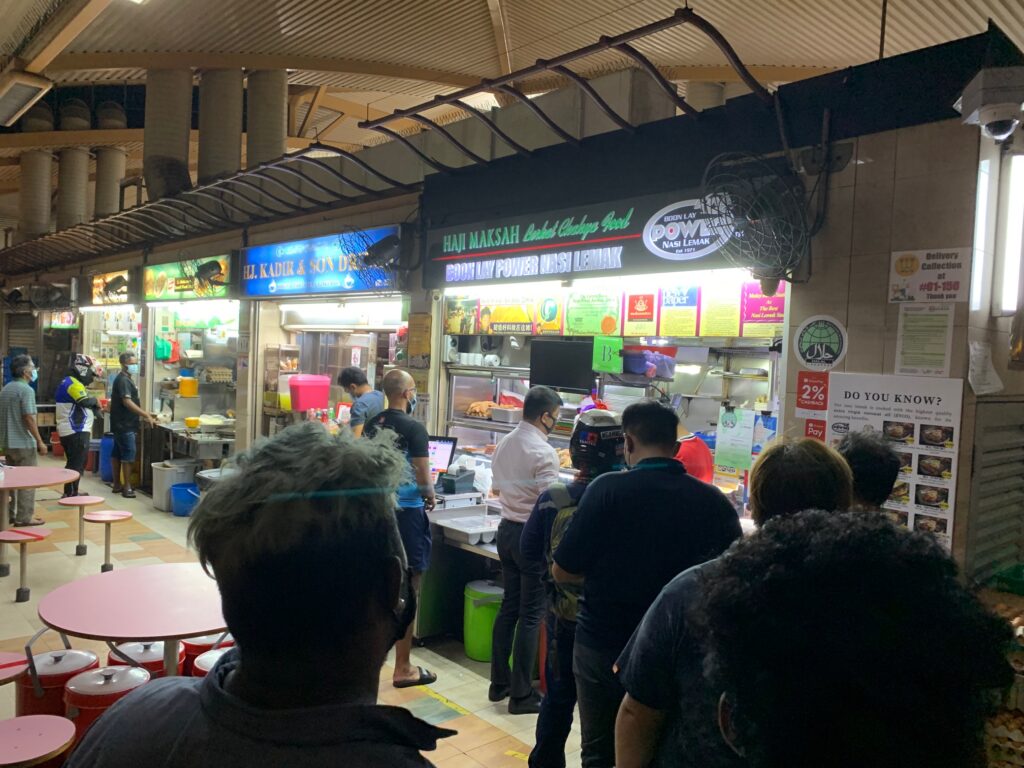 2) Guan Nasi Lemak at JE
Guan Nasi Lemak at Blk 132 Jurong Gateway Road, a unit tugged in a coffee shop blk next to J Cube Mall serves surprisingly delicious nasi lemak. The rice is fragrant and the chili is of good nasi lemak standard.
You can select your own ranges of dishes. They do have a wide varieties for a small stall in the coffee shop.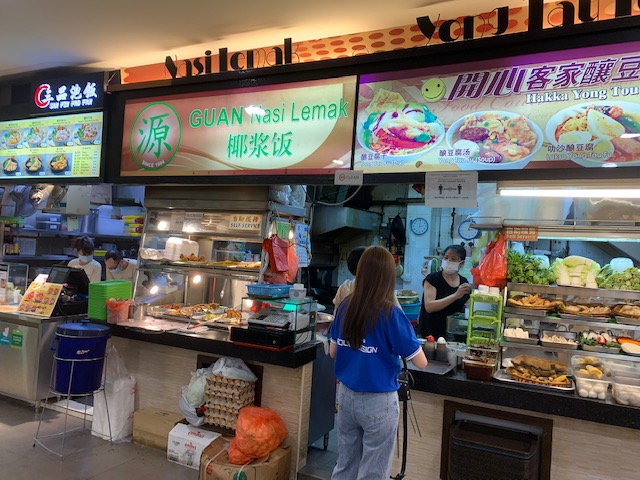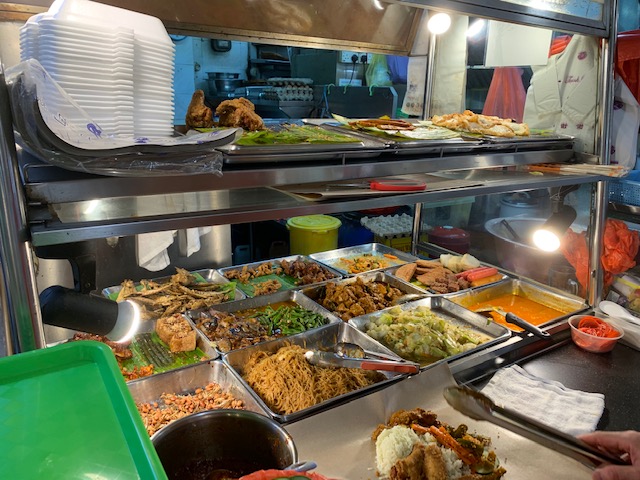 3) Changi Village Nasi Lemak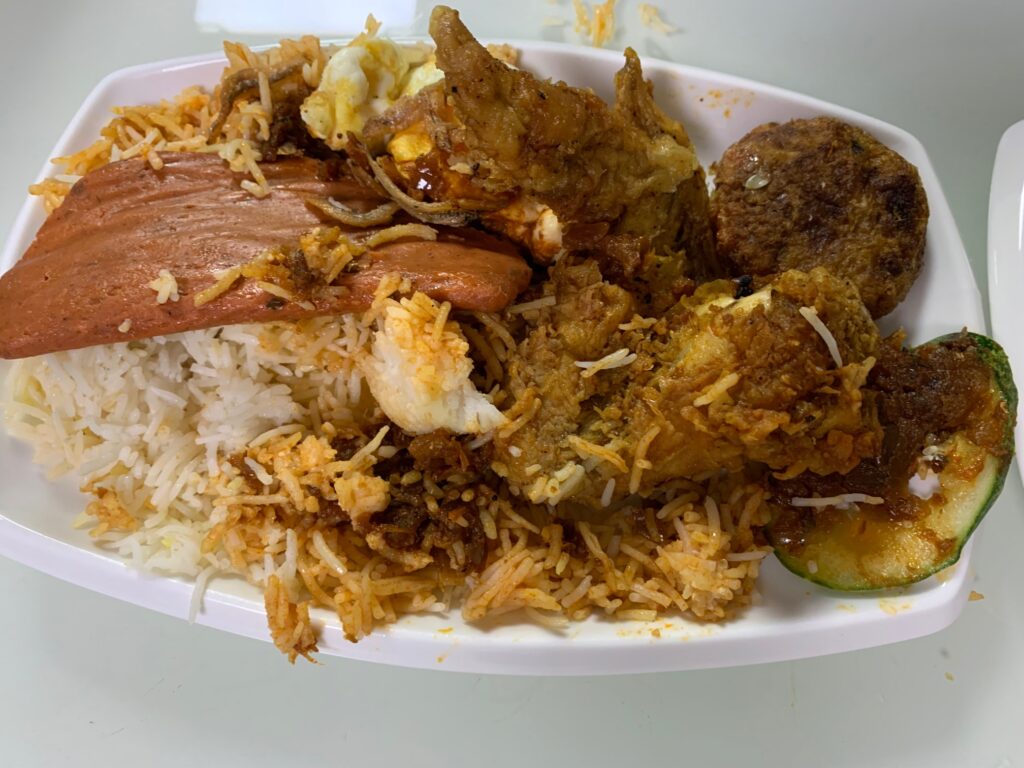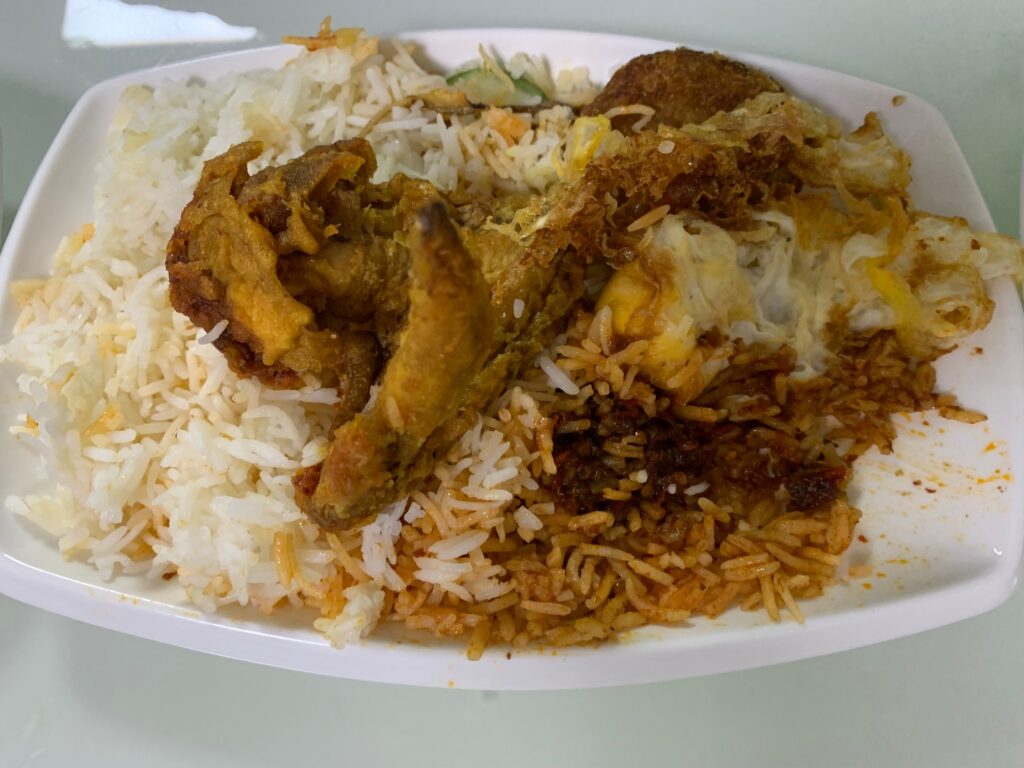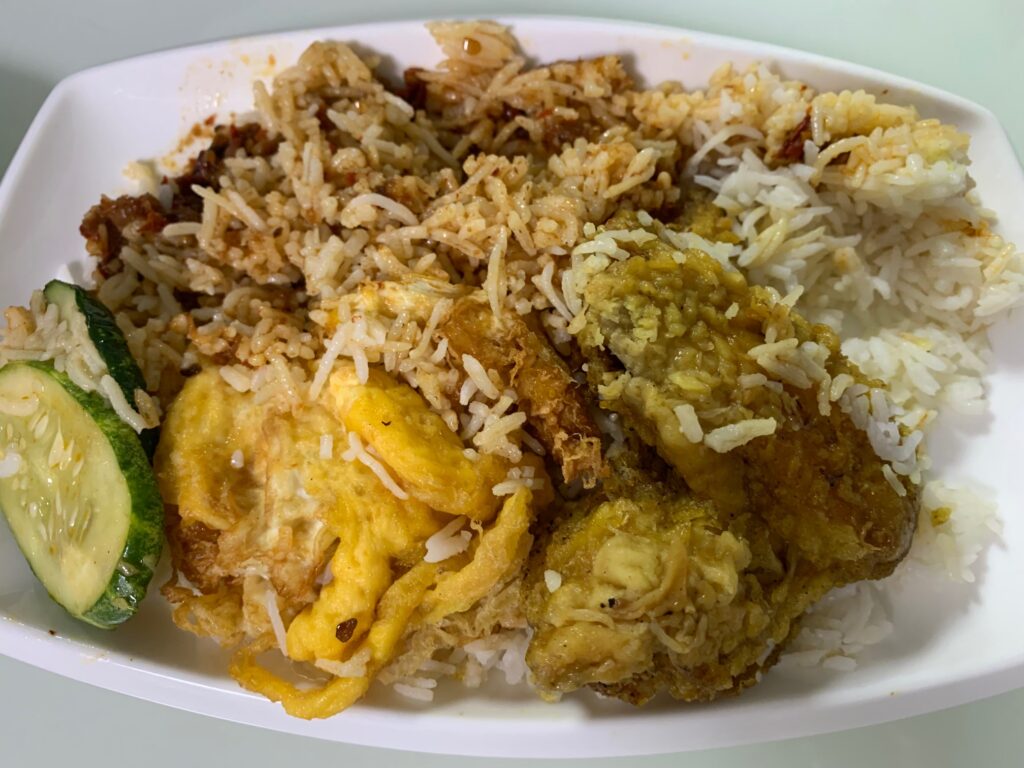 We travelled all the way to Changi Village Hawker Center to check out their ranges of nasi lemak, find out which is the best nasi lemak there.
Takashimaya Food Center Nasi Lemak
We also tried Takashimaya Food Center Nasi Lemak which costs about S$6.50 which we forgot to take picture, but must share that their nasi is one of the most fragrant we have tasted in Singapore and their chilli is not too bad too. Their fried chicken is slightly bigger than the rest, as in their price. But, we think it is worth the price for the authenticity of nasi lemak taste.
Newton Circus Nasi Lemak
Another one that was overhyped was the new nasi lemak stall at Newton Circus, OG Nasi Lemak. Due to the overhyped and overated episode of the Chef's newly opened nasi lemak, we were greeted by long queue or stall going for cat nap at 3pm and sold out rempah nasi lemak. For S$7.50 and the overhyped of 11 spices or something that they used to cook their rice, we must say that other than the presentation, this seems like some branded nasi lemak that is not really worth our time to queue.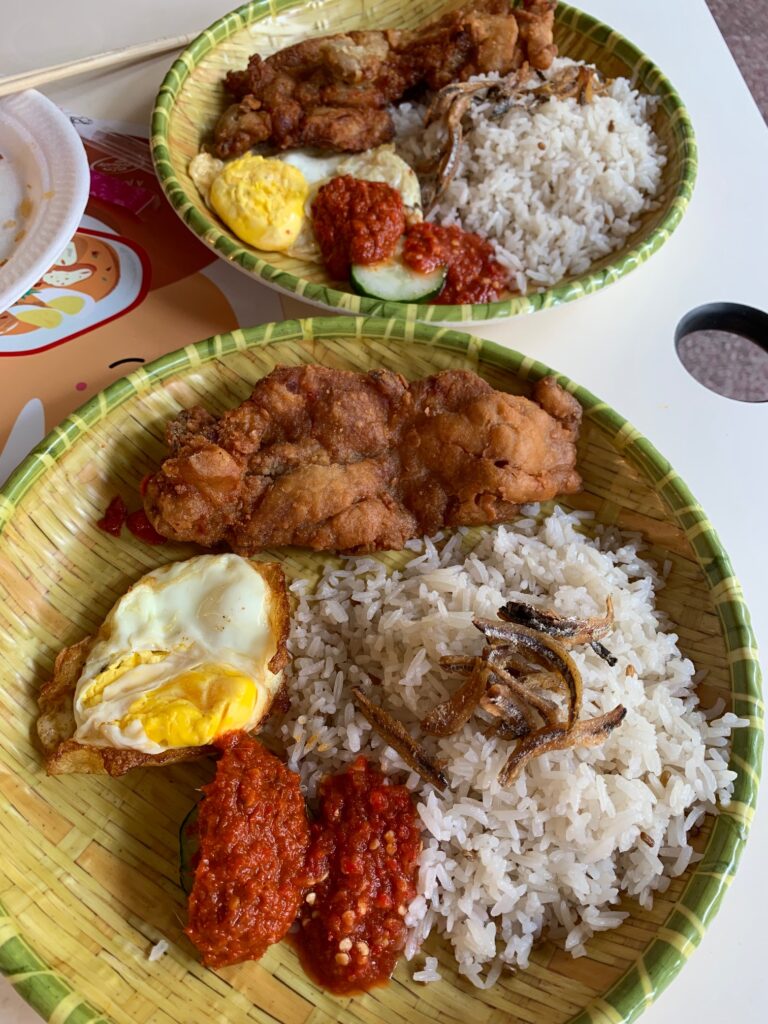 Another dissapointing nasi lemak is from Crave. It is supposedly to be the famous Adam Road Nasi Lemak. But, which real nasi lemak stall sells ngoh hiang fish fillet and their chili is not anywhere near a normal nasi lemak chili. It is so sweet, it taste like some undesired chili from the bottle.
Gee! We will continue to hunt for the best nasi lemak in Singapore and share with you when we are ready to share with you with our haphazardly taken pictures at most times and our honest to goodness reviews of the selections we have here in Singapore.