Pad Thai is another popular Thai dish!  What if you know how to cook it at home?  Let's go!  Thai in your own kitchen with Pad Thai!
Best Pad Thai Made Easy !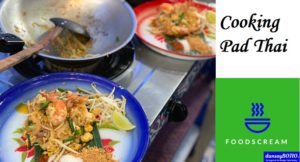 Pad Thai Ingredients
100 gm dry rice noodles
2-4 prawns
1 egg
1 tablespoon garlic smashed
1-2 chives, cut 2 cms
1 tablespoon fish sauce
1 tablespoon tamarind sauce
1 tablespoon pickled radish (chai poh)
½ tablespoon chili powder
½ cup tofu, sliced in small 1-2cms cubes
1/2 cup of honey or gula melaka
2 tablespoon water
2 tablespoons oil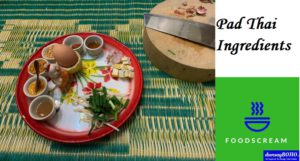 To Be Placed at The Side of Pad Thai, The Garnish Complete The Authentic Pad Thai
1 lime piece for garnish
1 tablespoon crushed peanuts for garnish
1 tablespoon palm sugar for garnish
Preparing Pad Thai Ingredients
Clean the prawns by peeling of the backs but leave the meat and the base of the head.
Soak the rice noodles in room temperature water for about 45 minutes
How to cook Pad Thai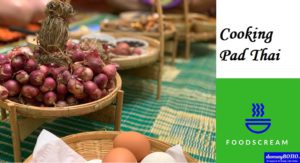 Put the oil onto the wok
Fry the sliced tofu, garlic and prawns in the hot oil until brown.
Add egg and fry till egg is dry
Then add everything till the noodles are cooked.
Garnish with bean sprouts, a slice of lime, white sugar and peanut at the side.
Check out how to cook Thai food for more local Thai favourite food.