Jiu Hu Char is one of the most popular nyonya food. It is a well known dish amongst few served, in a lot of Peranakan and Chinese new year meal.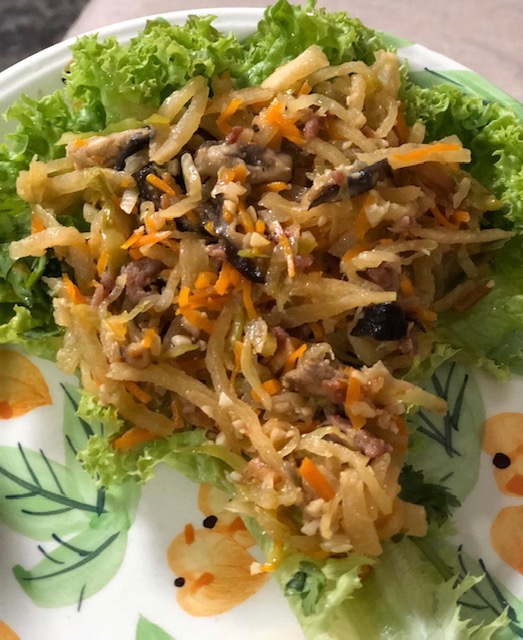 Jiu Hu Char Ingredients
Group B
2 pc Carrots thinly sliced
1 big Turnip thinly sliced
Half Cabbage thinly sliced
Group A
2-3 slices Pork belly thinly sliced
3 Mushroom sliced
2 Dried Squid sliced
6 Garlic Chopped
2 Small Onions Sliced
Stir fried Group A, add bean paste, stir fried till fragrant, add Group B.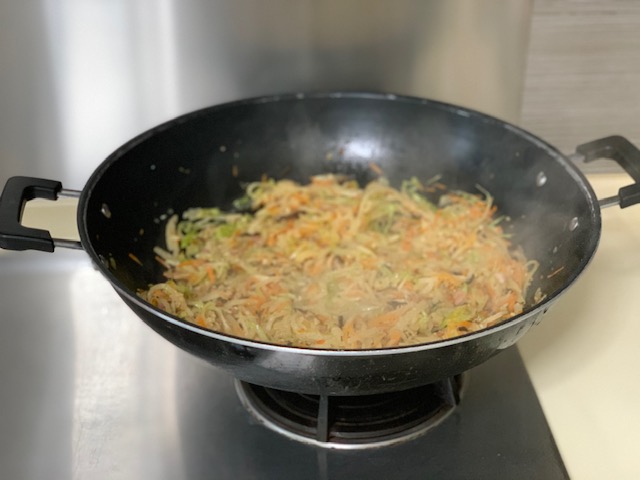 Continue to stir fry till light brown, fragrant and soft.
Can serve with lettuce and chilli, for light and fulfilling meal.