Nyonya Kueh – Kueh Ubi Bingka (Baked Tapioca Cake or Cassava Cake)
One of my favourite nyonya kueh is kueh ubi bingka or also known as baked tapioca cake or cassava cake.  Oh yes, this nice tapioca fragrant cake mix with coconut milk is simply delicious yet simple to bake.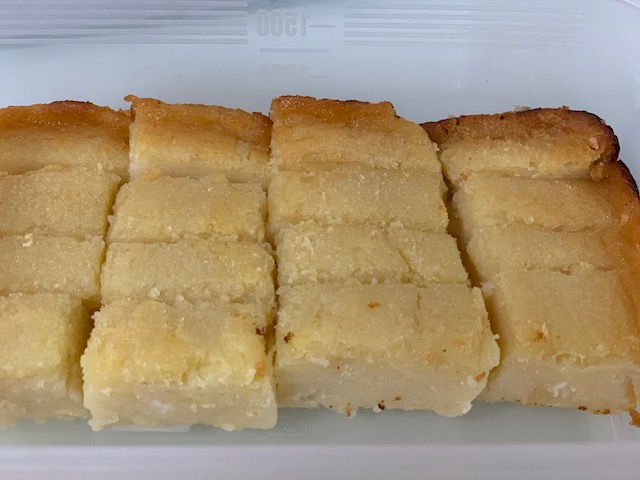 Ingredients for Kueh Ubi Bingka
1kg grated tapioca or you can blend the tapioca
400gm coconut milk
200gm sugar
2 large eggs
30gm butter
3 pcs of pandan leaves (knotted)
(Baked in 9 inches by 9 inches pan)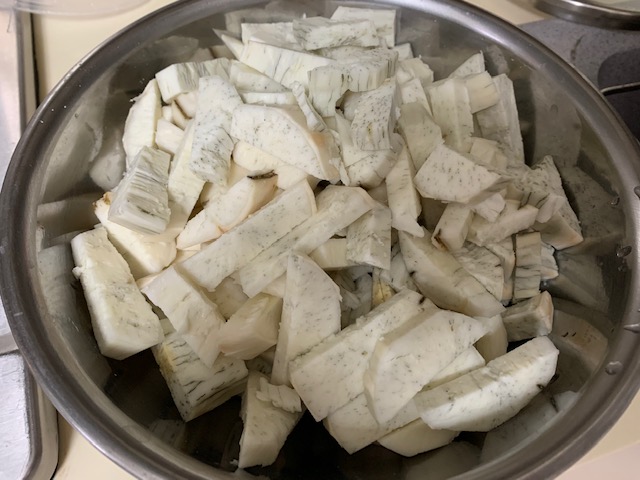 How to prepare Nyonya Kueh – Kueh Ubi Bingka
Heat up coconut milk, sugar and knotted pandan leaves till sugar melt.  Let it cool.
Add in grated tapioca, eggs and melted butter. Mix well.
Pour mixture into oiled pan.
Bake in 190 celcius for about 90 minutes or until top is golden brown.
Remove and prepare cake ready to eat. 
Keep kueh refrigerated, if unable to finish. 
It taste good, cold too. More tangy and fragrant.
But, if you want it hot, remember to heat up for about 15- 20 seconds before enjoying the nice flavourful and fragrant, hot cassava cake.