Assam laksa Penang style is a flavourful spicy soup noodle with fish base. If you are craving for Penang Assam Laksa, why not simply cook it yourself!
Wah, mouth watering Penang Assam Laksa!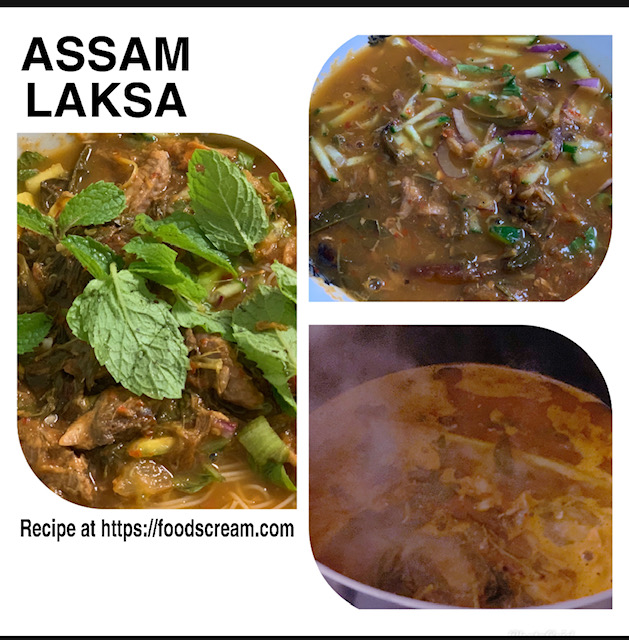 Oh Yes! This is foodscream… so how do you cook Penang Assam Laksa?
With patience and love…. Here are what you need to prepare for the Penang Assam Laksa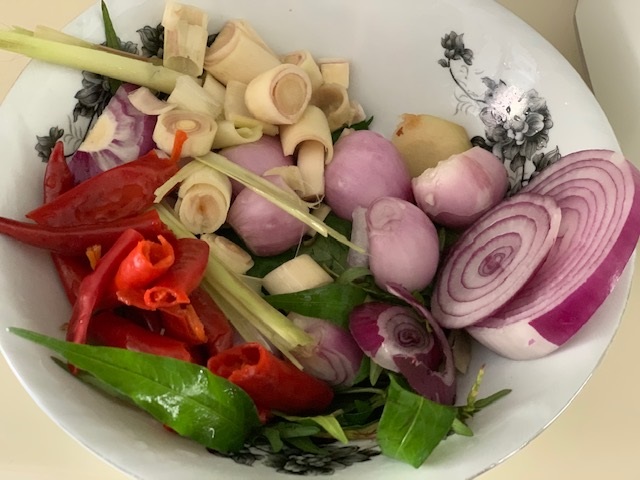 Assam Laksa Penang Ingredients
5 Selar or Kembung or Kuning Fish ( If you cannot find fresh fish, you can use sardine tin fish), I personally prefer fresh fish!
200 gm of Tamarind and 8-10 Bowls of Water (can used the boiled fish water) for Soup Base
3 Big Onions
10 Small Onions or Shallots
15-20 pcs of Dried Chillies
4 Lemon Grass
2 Tablespoon of Salt or to taste
5 Tablespoon of Sugar or to taste
1 Gallangar
A Bunch of Laksa Leaves (About 100-150gm)
Peppermint Leaves
One Cucumber
2 Pcs of Pineapple
1 Bunga Kantan (also known as Torch Ginger or Ginger Lily) (optional – hard to find this treasure!)
Prawn Paste or Hae Kor
How to Prepare Assam Laksa Soup Base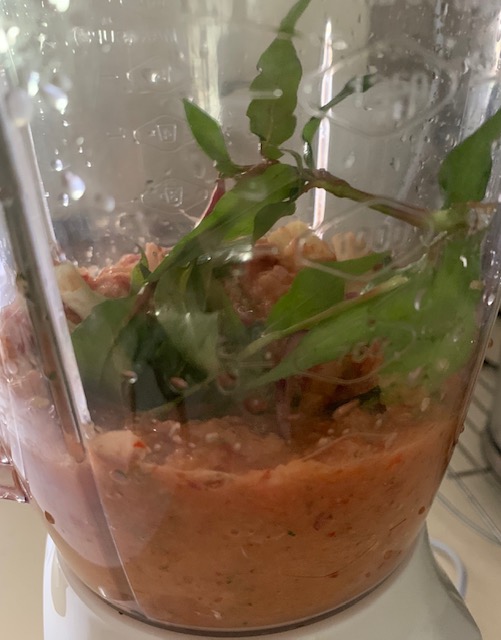 Blend 1 Big Onions, Small Onions or Shallots, Dried Chillies, Galangar & Lemon Grass (Blended Item)
Boil Fish, can use the boiled water for soup base (Make sure you clean or sieve the water)
Separate fish meat from bones, use fish meat for soup base
Use 8-10 bowls of water to dilute tamarind sauce
Add blended item into soup base
Add sugar and salt to taste
Boil for about 45 mins to an hour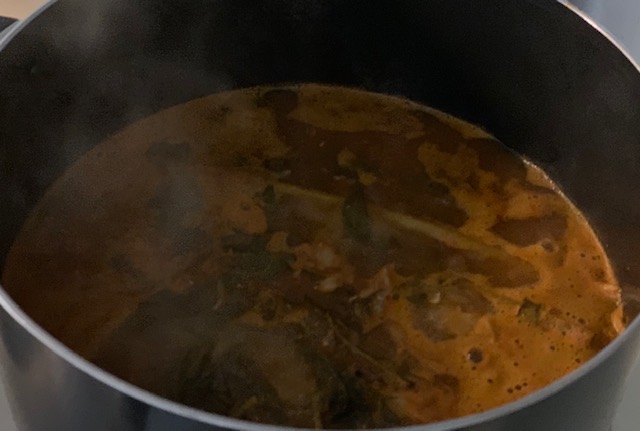 How to Prepare Assam Laksa Noodle and Condiments
In the mean time, prepare your noodles, boil water and soften your laksa noodle or bee hoon, sieve the water away and put aside
Cut 1 cucumber, 2 big, 2 pcs of pineapple into small pieces, clean peppermints leaves and bunga kantan.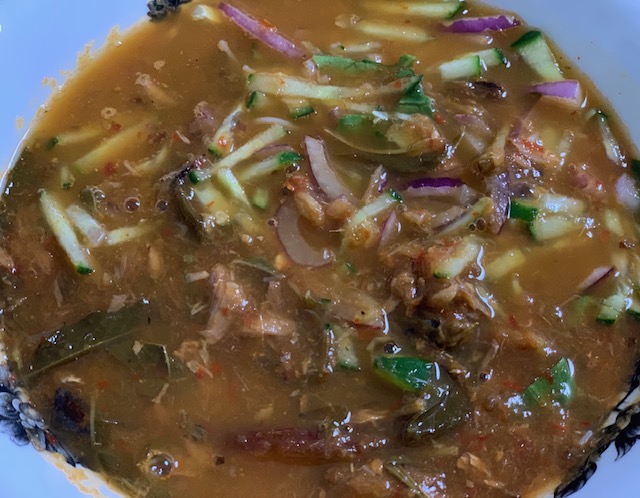 Penang Assam Laksa – you can add in laksa noodle or bee hoon. Do note that bee hoon absorb the soup, so you would need more soup for bee hoon noodle. But, I love it with bee hoon. Taste so good!