It is always nice to cook your own tasty hae bee hiam (spicy dried shrimp) when you know how easy and fun to cook it. Mortaring up the dish can now be taken over by simply blending the ingredients for the dish.
You can eat it with rice or porridge, eat it on its own or simply bun it up or spread it on two pieces of bread.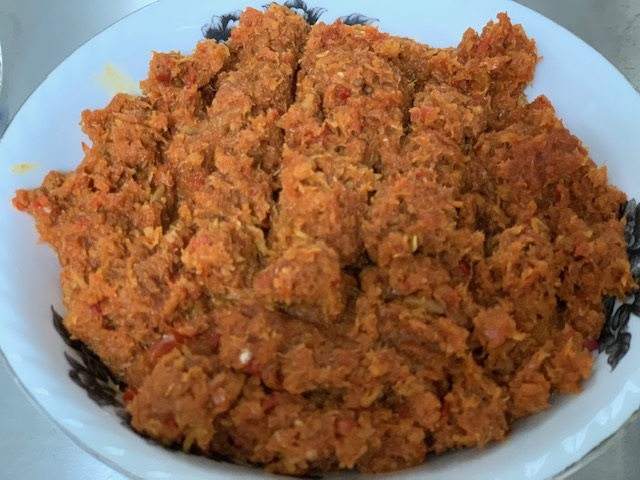 Hae Bee Hiam Ingredients
A: 500 gm Dried Shrimps
B: 15-20 pcs of dried chilli
2 garlic
5 shalots or small onions
2 stalk of lemon grass

Properly Blend or pound ingredients A & B separately
Oil
Salt
5 tablespoons of sugar
2 pinches of salt
50gm tamarind
1 stalk of sliced lemongrass

How to Cook Hae Bee Hiam (Spicy Dried Shrimp)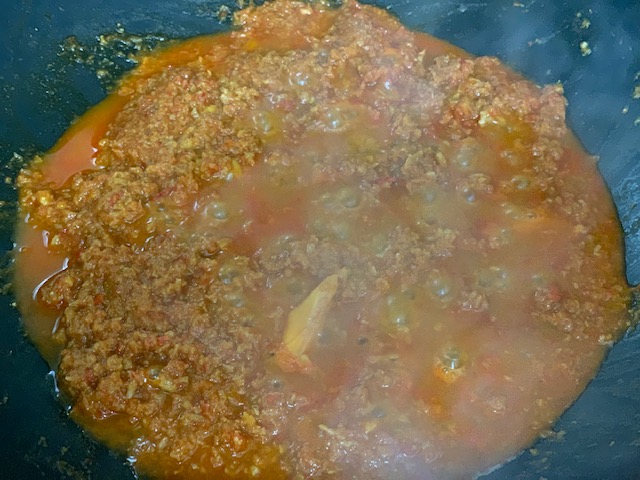 Put about 30 gm of oil in your wok
Put to heat for a minute or less, add your blended chilli to heat
Stir properly till fragrant, add tamarind, stir properly
Add the stalk of sliced lemon grass
Add your blended hae bee or dried shrimp, stir well
Add sugar and salt
Stir fry well till cook and dry, usually take about 15-25 minutes

Ready to serve this tasty and delicious hae bee hiam (spicy dried shrimp)
The hae bee hiam can also be used to make sambal petai

Add a little tamarind sauce and stir fry hae bee hiam with petai for about 10-15 minutes.