Indonesia is popular for its ayam penyet and bebek grepes that are deliciously crunchy and mouth watering.
You can find a lot of big malls and shopping centres with international restaurants and food centers that serve international and popular local food.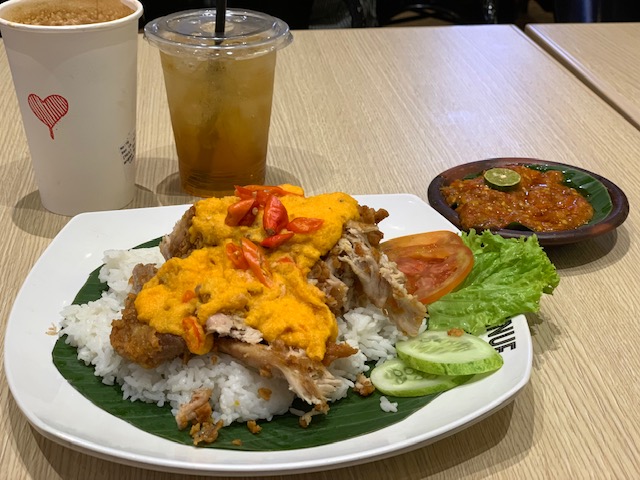 Ayam Goreng Telur Masin with Cabek Limau and Teh Ais Tawar & Kopi Kenangan, are some of the local delights that you can find here in Jakarta.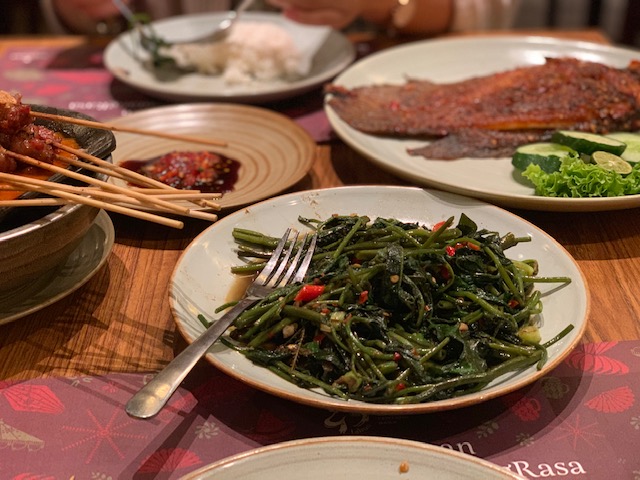 The deep fried chilli fish and sambal kangkong and satay are delicious spread for a local meal in Jakarta, Indonesia. Savour delicious local Indonesian food delights at Sendayan Restaurant, which can be easily located in any big shopping malls.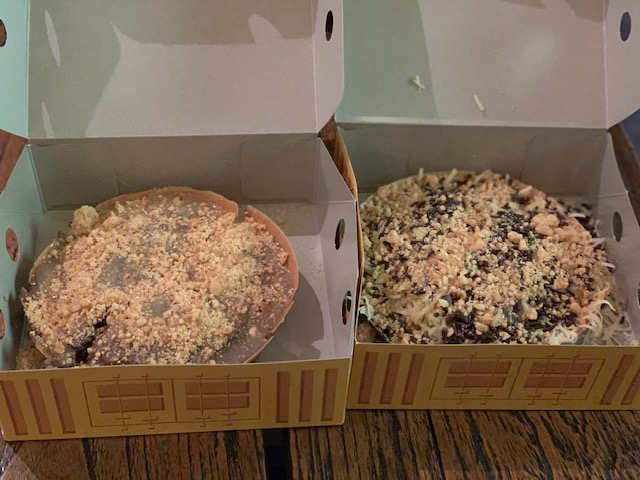 Martabak Manis from many different stalls, among the largest franchise of martabak manis is Martabak Boss that serves range of martabak, curry martabak, and drinks.
You can easily grab food with the OVO mobile app for discounted food delivery in Jakarta.
With 20-50% discount, so many are using the OVO or GOPay mobile app that offers cash back of up to 12,500 idr or 30K idr respectively.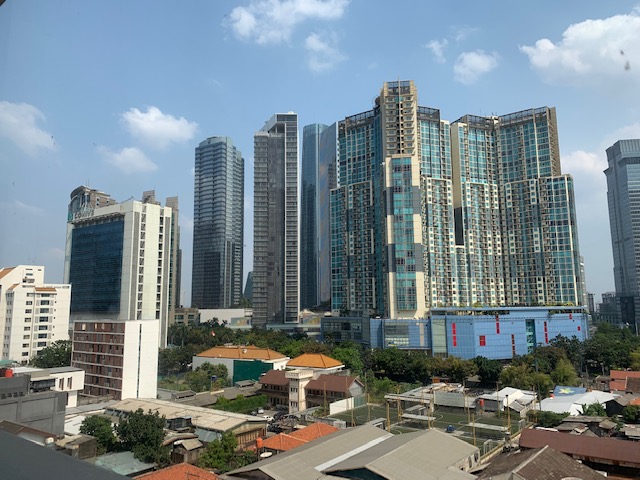 Grab Ride and Grab Car or Go Ride and Go Car can be easily and efficiently booked for your travels in Jakarta.
And if you are game for travel within the country or outside for a few days of holiday break, do pre-book your trip for good discounted promotional fares and activities.