Do you like to eat tom yum goong?  Read on to discover how you too can cook the best tom yum goong. 
Here is the tom yum goong soup recipe for you! You no longer need to travel to the best restaurant in Thailand for a good tom yum goong.  Cook it yourself!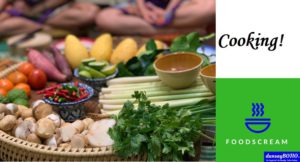 Thanks to Ms Goong, I now know how to cook the best tom yum goong!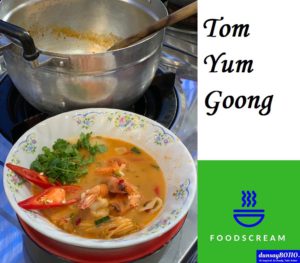 Wanna learn how to cook it?  This is the secret ingredients to the best tom yum goong!
Check out how to cook the best tom yum goong and its secret ingredients.
Ingredients for Best Tom Yum Goong
1 cup of water
1 cup of coconut milk
1 tablespoon of fish sauce
1 tablespoon lime juice
2-5 hot chili padi, seed taken out
1 stalk of lemongrasss, cut into 1 cm
2 kaffir lime leaves, remove center vein, as it is bitter
1 small ginger, sliced thin
2 coriander roots, smashed
1 stalk spring onion, cut into 2 cm
3 shallots, whole with skin removed
1 tomato, sliced into 4 pieces
2-3 straw mushrooms, sliced into 4 pieces
1 tablespoon tamarind paste
1 tablespoon Thai Chili Paste*
4-6 prawns or chicken meat (which ever you prefer)
1 tablespoon coriander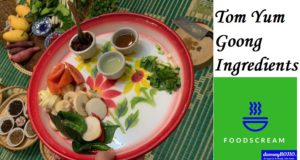 The secret ingredient of Thai Chili Paste
2 cups of red dried chili
1 cup of shallot
1 cup of garlic
2 tablespoon sugar
How to prepare the secret Thai Chili Paste
Toast red dried chili, shallot and garlic till you see garlic skin well cooked or slightly brown.
Cut shallot and garlic into 1 cm pcs, take out the shallot skin.
Grind/pound all the ingredients into powder. Pound till the mixture turn into fine paste.
Grind/pound with kitchen pounder or use blender.
Prepare the wok, put 5 tablespoon of oil and stir fry the paste till the oil becomes dark red.
How to cook the best Tom Yum Goong!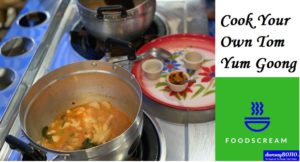 Clean the prawns by peeling of the backs but leave the base and the head.
Boil water on high heat.  Then add all the ingredients, except prawns and coriander.  Boil for 5 minutes.
Add prawns/chicken meat and cook until prawns turn pink (around 1 minute)
Impress with your own DIY Best Tom Yum Goong
Savour the best tom yum goong cooked by yourself.  Ready to impress your guests with your very own tom yum goong?
Check out how to cook Thai food for more local Thai delights.