Cabe ijo is very popular amongst Indonesian food lovers. This pounded and stir fry chilli taste so good with fried fish or fried chicken or ayam penyet. You can also eat it with other fishes and meat dishes.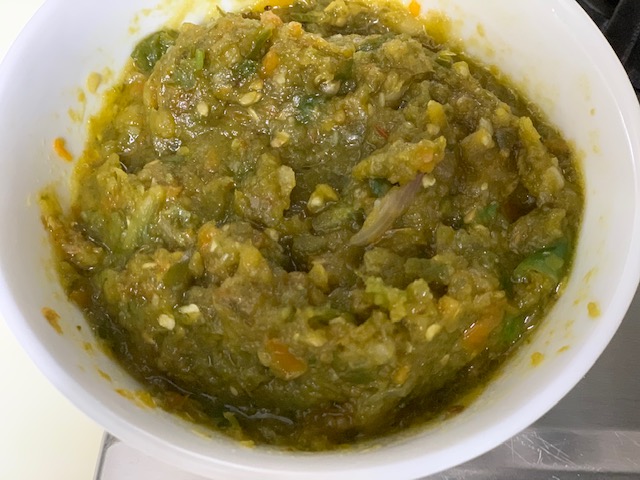 Cabe Ijo Ingredients
10-12 Green Chillies
8-10 Green Chilli Padi
6-8 cloves of shallot
4-6 cloves of garlic
5 pcs of small green tomato ( I used yellowish, orangy tomatoes as I could not get the green ones here)
1 Kaffir Lime or Green Lime
1 tablespoon of sugar
a little bit of salt
Oil to fry the ingredients.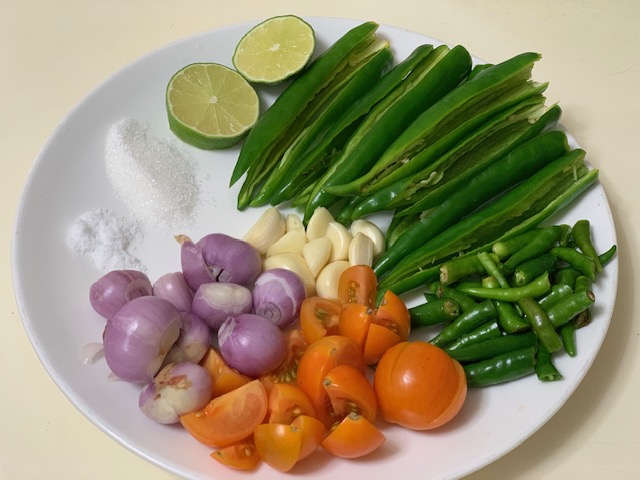 How to Cook Cabe Ijo
Cut the chillies, chilli padi, shallots, garlics and green tomatoes. Add some lime juice onto the chillies. Stir fry them on the oiled pan (optional). Then, blend them, make sure they are not smoothly blended. See picture of the blended cabe ijo.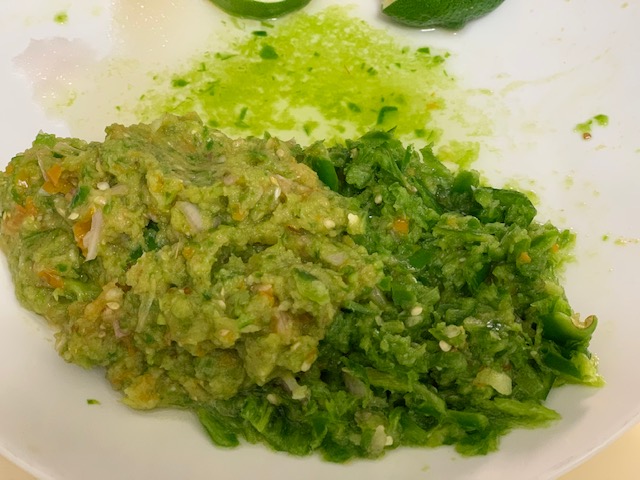 Heat up pan or wok with oil. Put the blended ingredients in, add a tablespoon of sugar and a little bit of salt, to taste. Stir fry for about 3-5 minutes or fragrant smell. Add a little bit of lime juice.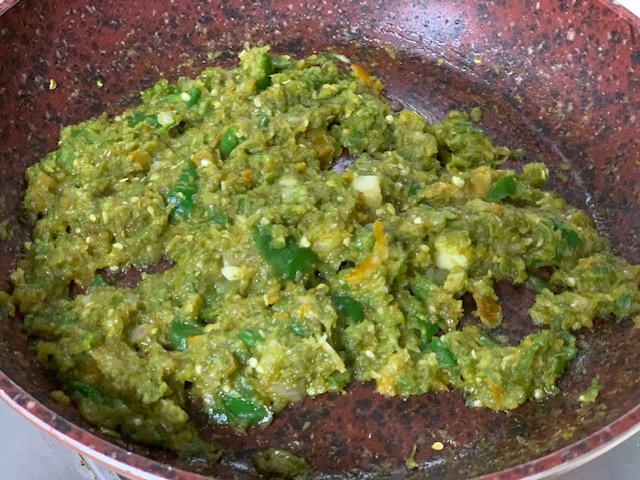 Take out from the pan or wok and ready to serve. For keeping, store them separately, let it cool. Once cool, put it in a glass bottle to store.
Check out other Indonesian food.