Taiping is a beautiful town in Perak, Malaysia. It is well known for its Lake Gardens with beautiful old rain trees. There are boat rides and bicycle rides available for rent in Lake Gardens, Taiping. Here, you can also find public playgrounds for kids of all ages.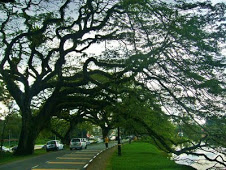 Taiping Tourists Attractions
Taiping has a population of 240,000 as of 2017. Taiping people are usually friendly and are able to speak Bahasa Malaysia and English. The common dialects used here are Hokkien, Cantonese and Teochew and Tamil.
If you are travelling to Taiping for holiday, places to travel is definitely the popular Lake Gardens, which was also visited by Prince Charles in November 2017. Other places of interests are the Taiping Museum and Taiping Zoo or Night Safari. If one has the time to rest and relax, Burmese Water fall is another beautiful scenic water landscape to visit. Bring extra clothes for swimming and playing under the natural cool water fall here.
Taiping Food Attractions
Taiping has lots of good food to offer.
Popular Taiping Cashiers Market or Casual Market
The central attractions of Taiping food can be found in the Taiping Cashiers Market or Casual Market. It is also known as Larut Matang Hawker Center, also commonly known as Chai Chee by the Chinese Community.
The left side of the food court areas are occupied by Chinese food stall owners while the right side of the food courts are occupied by Malays or halal food stall owners.
Koay teow soup like Thiam Kee Koay Teow Soup, Stall 78 Chee Cheong Fun, fried koay teow with fishball, Penang fried koay teow, mee rebus, chee cheong fun, kangkong cuttlefish, prawn noodle, Nasi lemak, Mee goreng, mee rebus, murtabak, pasembor, rojak are available here.
Popular nyonya kuehs, ban cheang kueh, apom, youtiao and carrot cakes are also available here in the morning.
The Chinese hawkers are usually opened from 7am till about 6pm and some are closed earlier, while the Malay hawkers are usually opened till about 8-9pm.
Other Good Eateries in Taiping
Restoran Kakak or Kakak Coffee shop is popular for its chicken koay teow soup and side dishes like beansprout and chicken meat or chicken feet. It also serves dried wanton noodle. It is closed on Mondays and are usually opened from 6am to about 1pm.  It is located at 111 Jalan Pasar, 34000, Taiping Perak.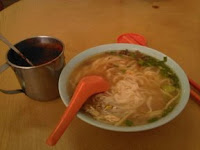 Golden Corner Coffee shop serves koay teow soup, laksa, curry noodles and dessert like red bean.  It is opened from 5pm to about 11 pm and is closed on Mondays too.  It is located at 94, Jalan Pasar, 34000 Taiping.  This is like the afternoon version of Kakak Coffee shop.
Uncle Chuan Coffee Shop that serves nice salted kopi si kosong at RM3 per cup serves popular koay teow soup that was formerly from the coffee shop opposite KE primary school.  It is opened from 6.30am to 2.30pm.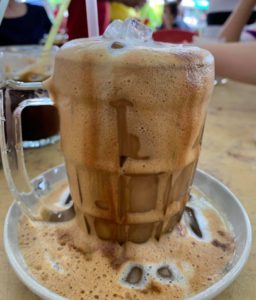 Pokok Assam Market at Jalan Raja Idris Pokok Assam serves wan ton noodle, curry noodle, mee rebus, char siew bak, chee cheong fun and nasi lemak.  It is usually opened in the morning around 7am till around 3.30pm.
Pokok Assam Ai Coffee Shop serves laksa, wanton noodle, noodle soup, curry noodle, prawn fritters and pohpiah and nice blended corn and blended red beans.  It is located at 39, Jalan Rusa, Taman Raja Idris, Pokok Assam 34000 Taiping.  It is opened 11am to 6pm daily and 8am to 6pm on weekends.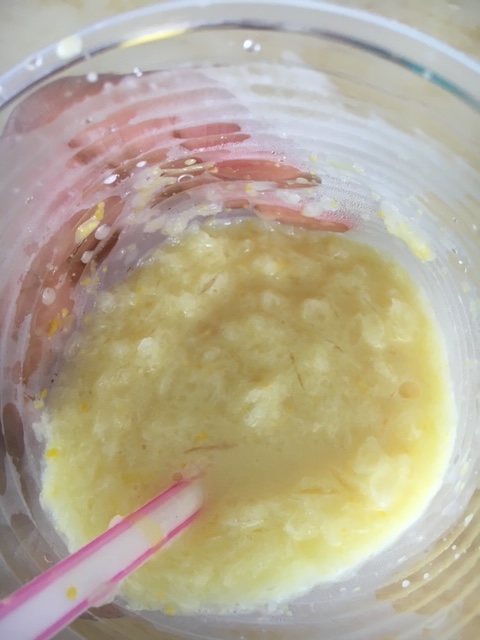 Yut Sun Restaurant is a popular hangout and makan area for people of all races as it offers a wide varieties of halal food.  It is popular for its chicken chop and half boiled eggs on toast and its coffee. It is usually opened from 8am to 5pm and closed on Tuesdays. It is located at 78-80 Jalan Pasar, 34000 Taiping Perak.
Ansari Famous Chendol that is well known for serving good chendol and Indian pasembor is also well known among food lovers.  It is opened from 10am to 6pm.  It is located at 92 Jalan Barrack.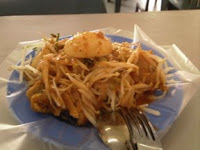 Tai Chien Coffee Shop is popular for its fried koay teow and Taiping pohpiah. It is usually opened from 7am to 3pm and closed on Wednesdays.  It is located at 79 Jalan Pasar 34000 Taiping Perak.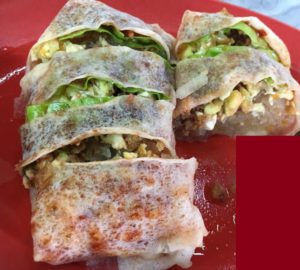 Restoran Air Kacang Coffee Shop also offers good soya bean drinks, poh piah, nasi lemak and fried koay teow. It is located at 2 Jalan Panggung Wayang and is opened from 9am to 8pm daily.
Taman Tasik Food Court also serves varieties of food like soup with rice, koay teow soup, fried carrot cake, fried koay teow, rojak and barbeque food.  It is located at 22 Jalan Maharajalela, Taman Tasek. It is opened 24 hours.
Beverley Food Court, which is located next to Beverley Hotel at Jalan Istana Larut, also serves varieties of food like fried koay teow, chee cheong fun, char siew bak.  It also has two stalls that serves dishes for meals that you can order from the menu.
Prima Coffee Shops which has 3 coffee shops located next to each other serves varieties of food too. You can order food from any of these shops.  They serve good varieties of food like barbeque fish and seafood, pohpiah, chicken koay teow soup, mee rebus, bak kut teh, burgers and rojak. The shops are located at 23 Jalan Kota and is usually opened from 8am to midnight.
Pusat Penjaja Taiping or Circus Padang located at Jalan Tupai 34000 Taiping serves good roti canai and chee cheong fun and noodles in the morning, around 7am to 11am and good fried koay teow, first stall of Chicken Chop and soya bean drinks.  It also serves lot of varieties of noodles and Malay food, usually opened from 5pm to 11pm.
In the evening the road at Jalan Kota at Siang Malam is opened for food lovers.  Siang Malam is located at Jalan Kota, next to KFC, serves varieties of food noodles, nasi lemak, chee cheong fun, horfun, fried chicken and apom.  It is opened from 6pm to 1am.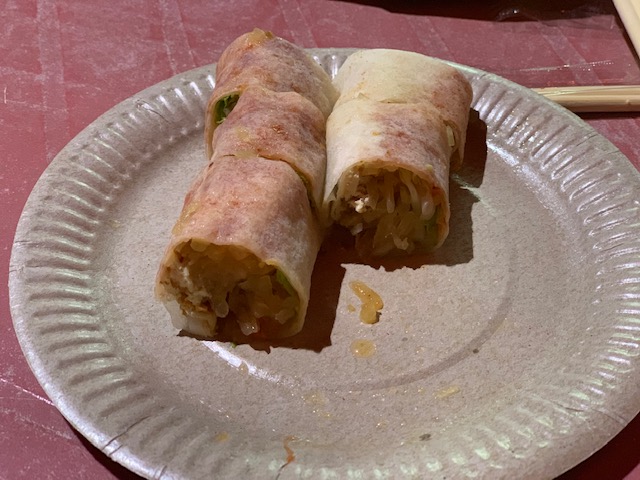 DimSum Restaurants
Kum Loong Restaurants at 45-47 Jalan Kota serves good char siew pau and dim sums. It is opened from 6pm to 10pm and close on Wednesdays.
Kedai Kopi Kong Meng at 25 Jalan Kelab Cina also serves good char siew pau and dim sums.  It is opened from 6am to 11 am and 7-10.30pm and closed on Mondays.
Restaurants or Coffee Shops that Serve Menu Ordering Dishes for Meals
Restaurant Kampung Wang at 3276, 3266, Jalan Tembikai, 34000 Taiping. Open daily from 4pm to 11pm.
Mr BBQ at 17 Jalan Maharajalela, opens from 11-3pm and 5-11pm and is closed on Wednesdays.
Yes Restaurant at No. 22 Regat Convent Perak, Kampung Jambu, Taiping Perak, opens from 12 noon to 3pm and 5-10 pm.
Dragon Phoenix Restaurant at 15 Jalan Maharajalela opens from 11am to 10pm.
Restaurant Kong Xing Pokok Assam at 760-766, Kampong Pokok Assam opens from noon to 1opm and closed on weekends.
Soon Lee Seafood Restaurant at 11-15 Jalan Lim Swee Aun Taiping Perak.  It opens from 11am to 3pm and 5.30pm to 10.30pm.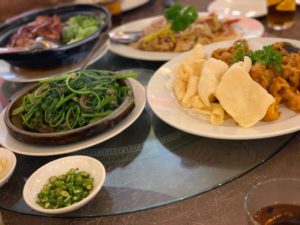 fei po koPitiam

More local Cher tzar can be found at 25 jalan wayang gambar, just opposite they old Cathay cinema or next to the Soon LEe restaurant. The coffee shop is local and old, the food is good though. Good and affordable.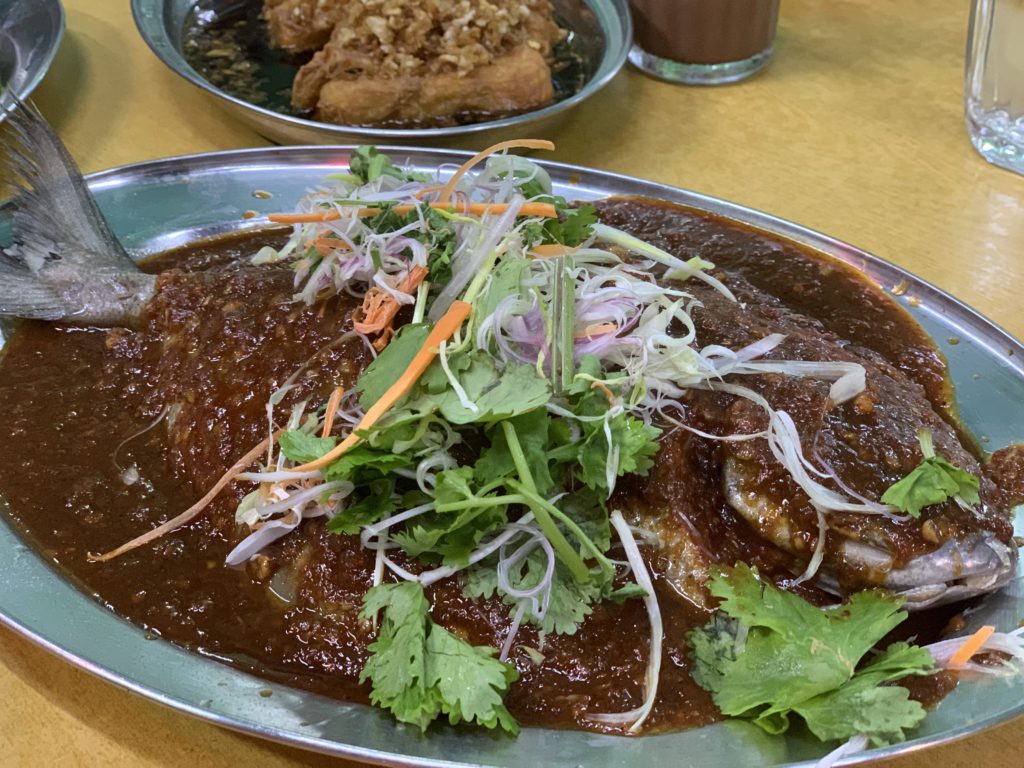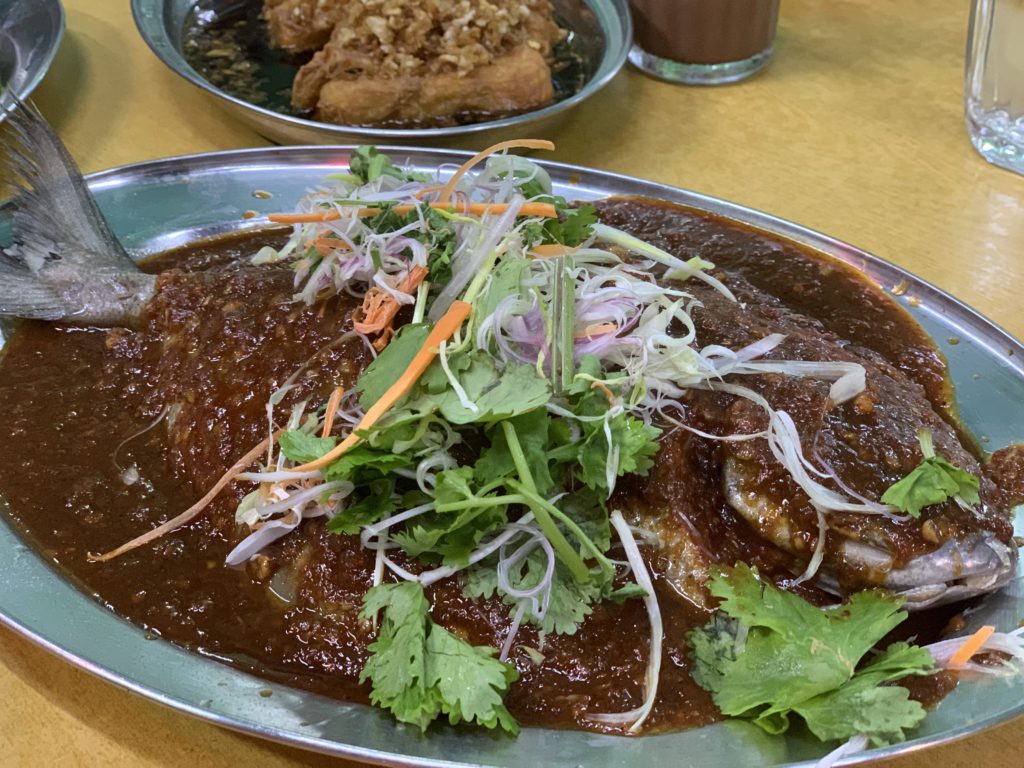 Taiping Freshly Baked Pastries
To get nice Taiping kaya puff and other delicious pastries, visit Chok Kee Confectionary where they make and bake hot delicious puffs and pastries, at the venue at 1106-D, Jalan Permaisuri, Aulong, Taiping daily. It is opened from 9am to 6 pm.  You can call at +60 12-595 6940 to book in advance.
To get Taiping tausar peah and heong peah which are freshly baked, one can also visit Aulong Biscuit and Confectionery at No. 768, Lorong 29, Kampung Baru Aulong, 34000 Taiping, Negeri Perak, Malaysia.  It is opened from 8.30am to 7pm daily.
To get Taiping heong peah and other pastries that are freshly baked, one can also visit Biscuit Tupai Emas at 79, LORONG LTS, 5, Jalan Taman Sungai Mas, 34000 Taiping. It is opened from 8am to 6pm daily.
If you know or discovered places that serve good food in Taiping that is not in our list, share with us.