Long for banana fix? Or simply to many bananas left in the fridge? Simply use 4 to 5 pieces of banana to make this easy to bake and yet so delicious vegan banana muffins.
Vegan Banana Muffins
1/2 cup sugar
1⁄4 cup oil
4 ripe bananas, mashed
1 ripe banana for top flavoured decor, sliced into small pieces
1⁄4 cup almond milk or water
1 teaspoon vanilla essence
1 1/2 cups of flour
1 teaspoon baking soda
1⁄2 teaspoon salt
Mixed all above ingredients well.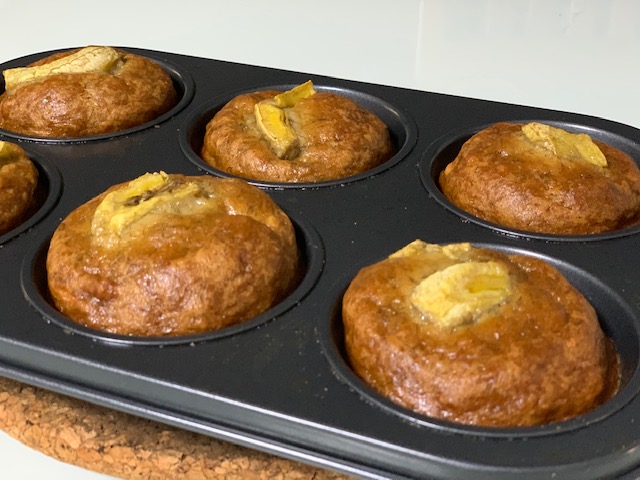 Oil your muffin pan and bake in 180 degree celcius for about 35 minutes. Voila, vegan banana muffins for your tea break. Complete the heavenly snack with coffee or tea!