2020 is the Chinese lunar year of the rat. Being the first earthly horoscope of 12 animals, the rat is adaptable, positive, quick-thinking.
The rat also signifies wisdom and wealth. In view of the year of the rat, we offer you a special home made recipe of yu sheng for 2020.
The Chinese New Year falls on 25 Jan, celebrate for 15 days mainly by the Chinese community and their friends around.
The tossing of yu sheng signifies good health, happiness and prosperity.
The rat 2020 yu sheng recipe: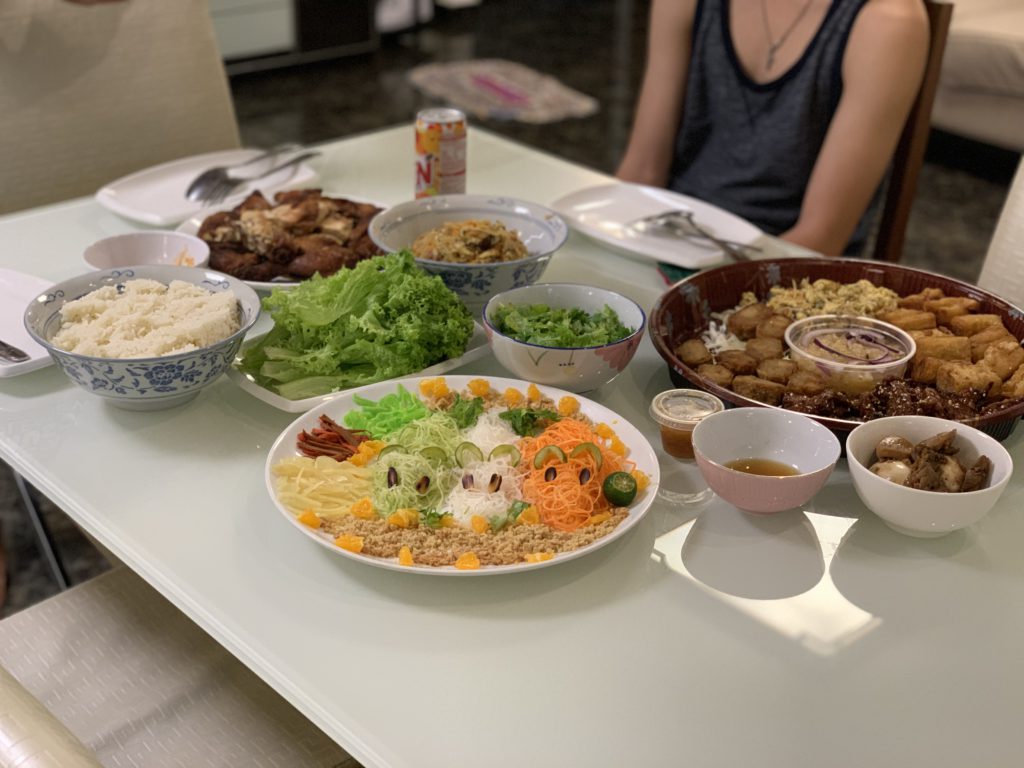 Happy, Healthy and Wealthy Yu Sheng
1-2 shredded carrot
1 white radish also known as dakkon
1-2 cucumber
cut Colored pickles
Cut pickled gingers
cut melon sticks
cut preserved or fresh pineapple
25gm Stir fried and grounded peanut
crackers or biscuits
Peeled and cut pomelo or oranges
coriander leaves
honey and plum sauce
Pepper
1 lime to add to taste

cut cucumber for years and stir fried peanut till black for rats' ears.
add Fresh salmon slices or Abalone.
The Rat Yu Sheng 2020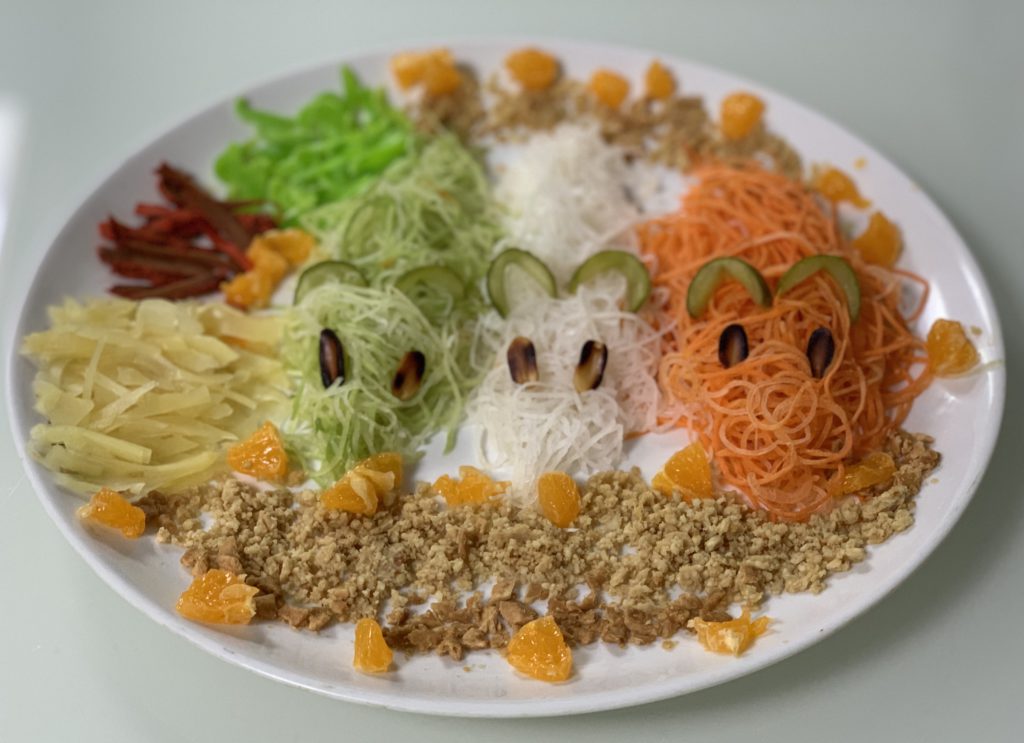 Celebrate the auspicious lunar new year with the delicious and easy to make Rat yu sheng.