Check out how you can pre-book and enjoy lower rates for the best seafood buffet in Bangkok with great spread.
Pre-paid Baht 1,029 vs walk in at 1,699++. The spread was worth it as I noticed 12 oysters were selling at Baht 1,000 at Artbox Sukhumvit. The prices of food and things in Artbox is pretty pricey compared to other night market around the area.
The Best Seafood Buffet Spread
The best seafood buffet in Bangkok at Pullman Grande Sukhumvit Hotel offers very good spread of crabs, lobsters, oysters and meat like beef, lamb, chicken and pork only cooked when you choose to eat.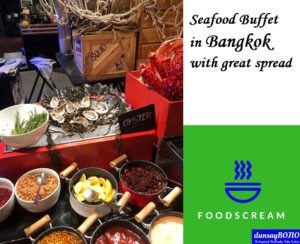 It has wide spread of Thai favourites like the salted fish seabass, thai salads, thai noodles and thai pastries and desserts.
Also in good wide range of spread are the cakes and varieties of cheese.
Definitely great spread and value for money for the wide and class of food offered.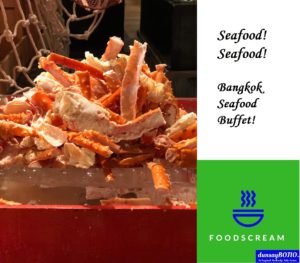 Check out Bangkok Buffet with Bangkok City View at only Baht 660++.
The prices quoted was good as posted 29 Aug 2019.