Coffee Buns (Roti Boy Style) great afternoon tea break ! Simple and easy to bake, have warm and coffee aroma coffee buns with tea or coffee.
Here are what you need to do to bake yourself these aromatic and fragrant coffee buns for tea.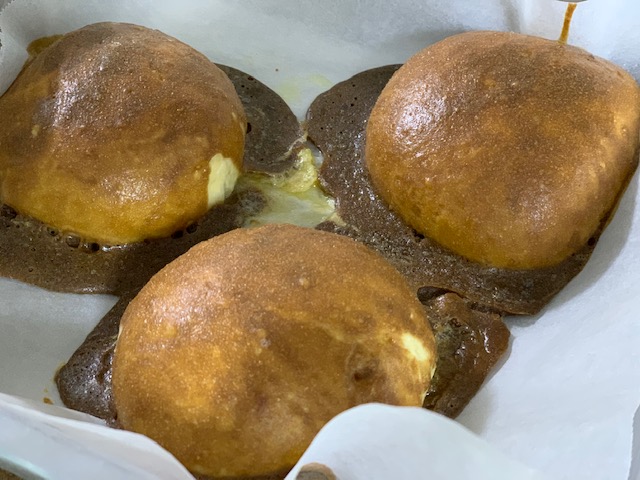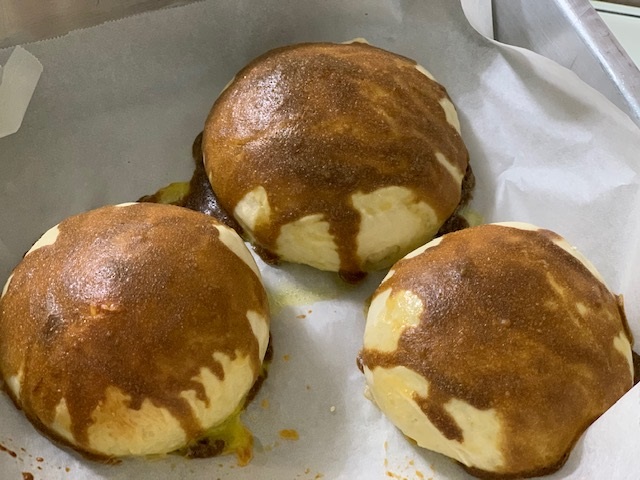 Coffee Buns Ingredients ( ingredients for 8 buns)
Warm Milk 100 gm
Water 50 gm
Sugar 25 gm
Yeast 8 gm
Salt 8 gm
Mix the above well and put aside for the yeast to proof for about 30 minutes. You would see some foamy yeast on the top layer of the milk mix.
Add 350 gm of flour to above and mix well
Add about 25 gm soft butter and mix well
Allow dough to proof, approximately 30 minutes or so
When dough is proof, punch the air out
Divide the dough into 8 equal parts and let it proof for about 15 minutes
Prepare 40 gm of butter for the content of your buns,
Roll the dough and add in 5 gm butter in each bun, repeat same for all the remaining small doughs
Put aside, preferably on the baking tray and let it proof for about an hour.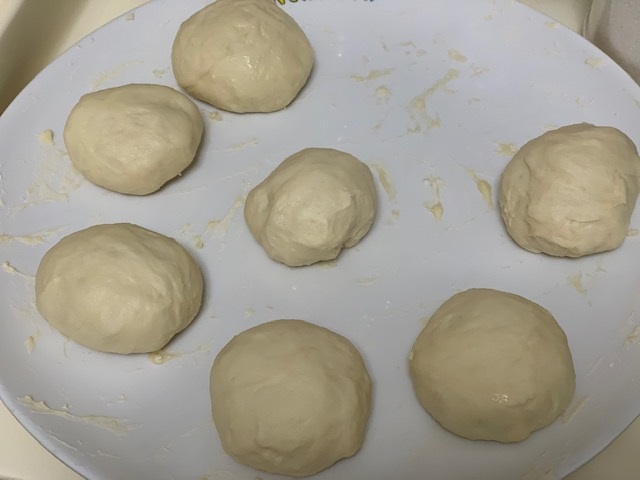 In the mean time, prepare the top toppings for bun
3 tsp coffee
2tsp warm water
50 gm butter
50 gm sugar
1 egg
80 gm flour
Mix above well and put in a plastic bag or cloth that allows you to squeeze the toppings from a shaped nozzle on top of each bun.
Bake for about 15 minutes at 170 degree Celsius till golden brown
For more baking recipes, check out Baking from home!